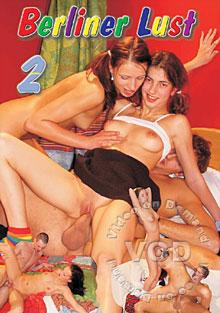 Berliner Lust 2 (2015)
Studio Name: Tino Media
Series: Berliner Lust
Categories: Euro, Teen, International, All Sex, Threeway, German
These teenage sluts from Berlin show you how much they lust for cock in this hot second edition to "Berliner Lust"! Watch as they give oral sex, have anal and vaginal sex, and all without a condom! These girls are amateurs but they sure don't fuck like one!
We start off with your typical best girlfriends hanging in their bedroom. Maybe they\'re comparing boyfriend notes. They make a flirtatious call and are joined by a young man, now we have a nice threesome going on. These girls are tight, cute, natural and ready to cum.
Next up is a young couple starting to play a game in the young ladies bedroom and the young man pounces on his young girl! Then two girls play dress up, then strip down and they enjoy each other pussies, until their male friend cums along. He enjoys these young pussies to the hilt!